Bend the Air by Gail D. Panske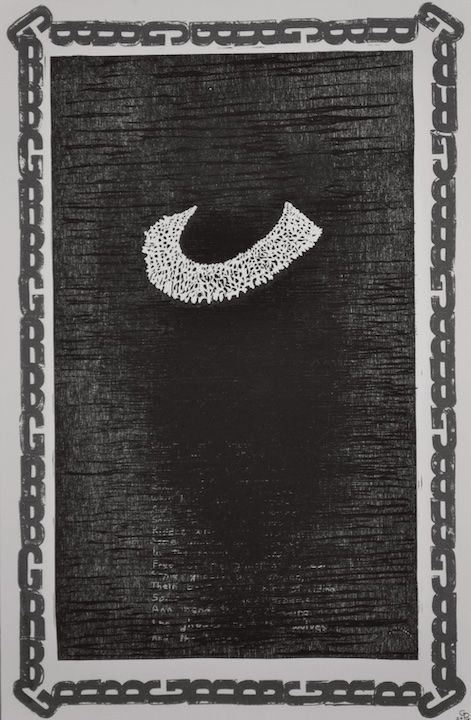 Gail D. Panske. Bend The Air. Woodcut, serigraph on paper. 2018.
From the first time I read the poem What Night Knows, I could not stop thinking about it. I kept returning to it, trying to understand itsmeaning. I kept going back to the lines, "Some women ride dreams, And bend the air, freeing". At some point it became obvious to methat I was searching for a way to represent a woman who bent the air. That strong and powerful woman was Justice Ginsburg.
Gail D. Panske (Oshkosh, WI) received her MFA from Indiana University and a BFA from the University of Wisconsin Oshkosh. She is the recipient of an Arts Midwest/National Endowment for the Arts, Individual Artist Fellowship. Along with her prolific art career,Panske is a professor at the University of Wisconsin–Oshkosh.