Tales from a Collector–Bank First
Bank First takes great pride in supporting the communities in which we serve. We have created a culture focused on supporting local businesses and building relationships to strengthen our communities. To deepen Bank First's cultural engagement and connection with our communities, we choose to invest in local artists and feature their work in our branch offices.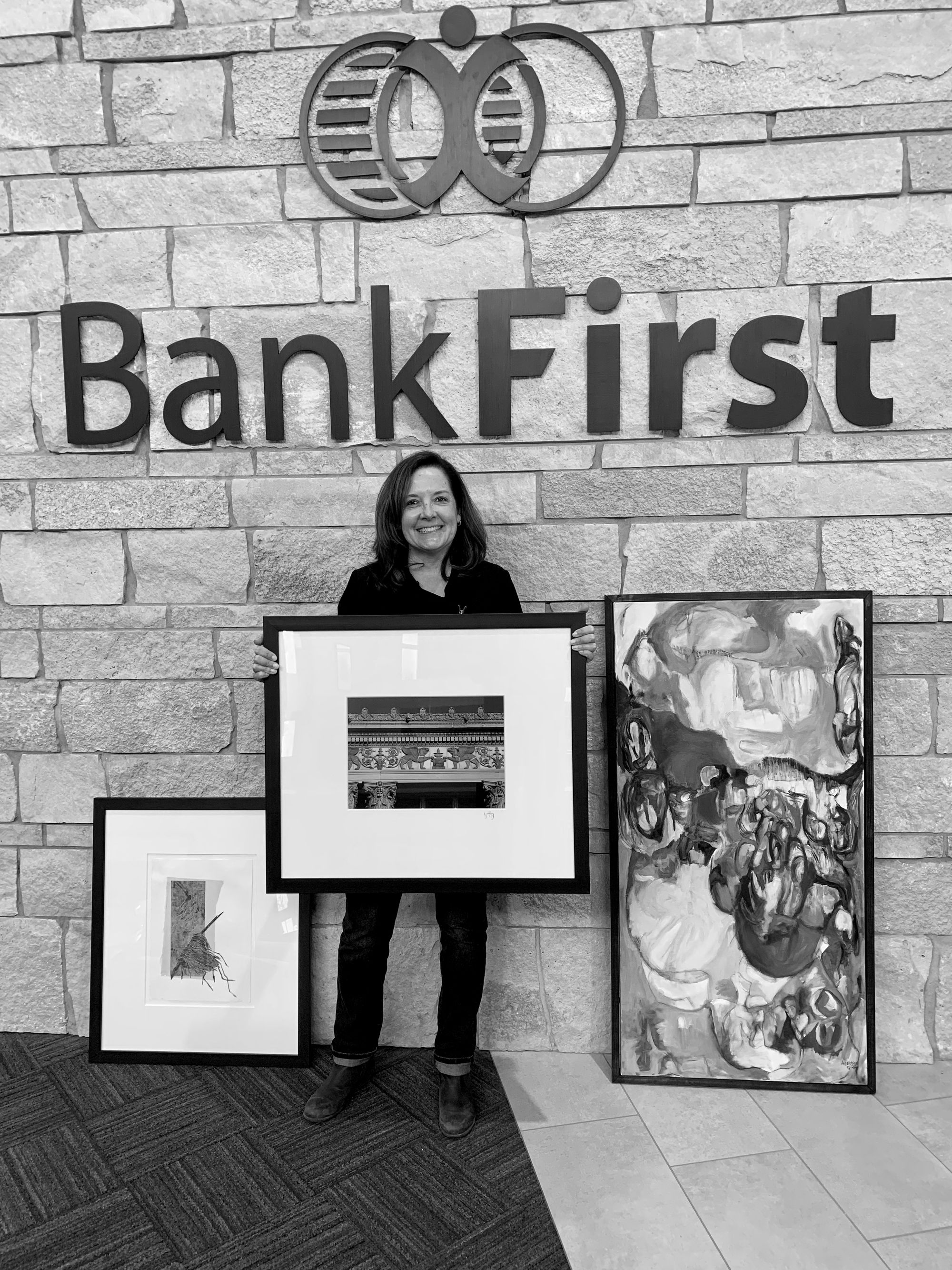 Amy Molepske, the consultant for the bank's remodeling and new construction of the bank branches, states, "Bank First is a community bank that loves supporting local artists! This not only celebrates the talents of the community, but hopefully also creates a new way of seeing its community through the eyes of an artist." Displaying local art in our branches emphasizes Bank First's mission to support its communities and helps our workplace reflect our culture in a distinctive way.
The artwork brings cultural elements to the workplace and sparks conversations between employees and customers. Having these original art pieces in our offices also helps the artist gain a wider audience. Bank First takes pride in helping locals grow their businesses and enjoys building relationships with those in its communities.
Our branches display a range of art mediums such as photography, watercolor, acrylic, oil paintings, sculpture, woodcut collages, and much more! We provide a unique and diverse portfolio of local expressions and points of view, capturing the spirit of our communities' distinct histories and cultures. We are happy to display pieces like these in our offices and we feel it helps us create a deeper connection with our communities and creates a feeling of unity.