Book Review: The River We Remember: A Novel
by Kalan Bavinck
As the owner of The Book Store, a mostly used bookstore on College Ave in Appleton, I have thousands of books available to me at every moment so that I don't have to fork over any money to read. As cheap as I am, and honestly have to be when you own a bookstore, there are a handful of authors I just must have their newest book the moment it comes out. William Kent Krueger is on the top of that list. My new book distributor can just take my all money now. I would probably buy his grocery list. Krueger is a personal, staff, indie bookstore, book club and Midwest favorite. He is also an awesome human being. His latest book, The River We Remember, reminds me why.
It is a standalone much like his Edgar Award winning Ordinary Grace. Like Ordinary Grace, it is not just one thing. Like all the best books out there, you can't label it as just one trope. Yes, it is a mystery. Yes, it is historical fiction. Yes, it has elements of a coming-of-age novel. Yes, it is an examination of prejudice on multiple levels. It is all of the things that will make it yet again, another book club favorite.
No spoilers here!
The book takes place in southern Minnesota, in the late 1950s. It begins with the body of a local, rich asshole being found in the river partially eaten by catfish only wearing his underpants. Was it an accident or was it murder? The book follows several key characters. The story weaves together the local sheriff and his family, the family that runs the local diner, the family of the dead man, 2 of the dead man's employees and their families. By the end of the book, you know each of the characters' secrets, transgressions, and the moral struggles they all wrestled with. 3 of the main characters on opposite ends of the investigation are veterans of WWII and/or the Korean War. They both are dealing with some struggles because of it, and both handle them in very different ways. As always with Krueger's books the sense of place is important, and he draws a map of the community in your mind with his words.
There are several nods to books he found influential that came out during that era. Like all his books, themes include small town life, dinners, family, friendship, the beauty of the Midwest, love, dysfunction, the injustices indigenous people faced and continue to face, as well as, finding forgiveness and hope. I also feel like he put in an easter egg on his feelings about his evolution as a writer. The book has as many twists and turns as a river. Rivers are also another theme he loves to put in his standalone novels.
At The Book Store, we keep all of William Kent Krueger's books in stock new. They occasionally come in used and get snatched up quickly for good reason. The River We Remember is available for purchase or for rent.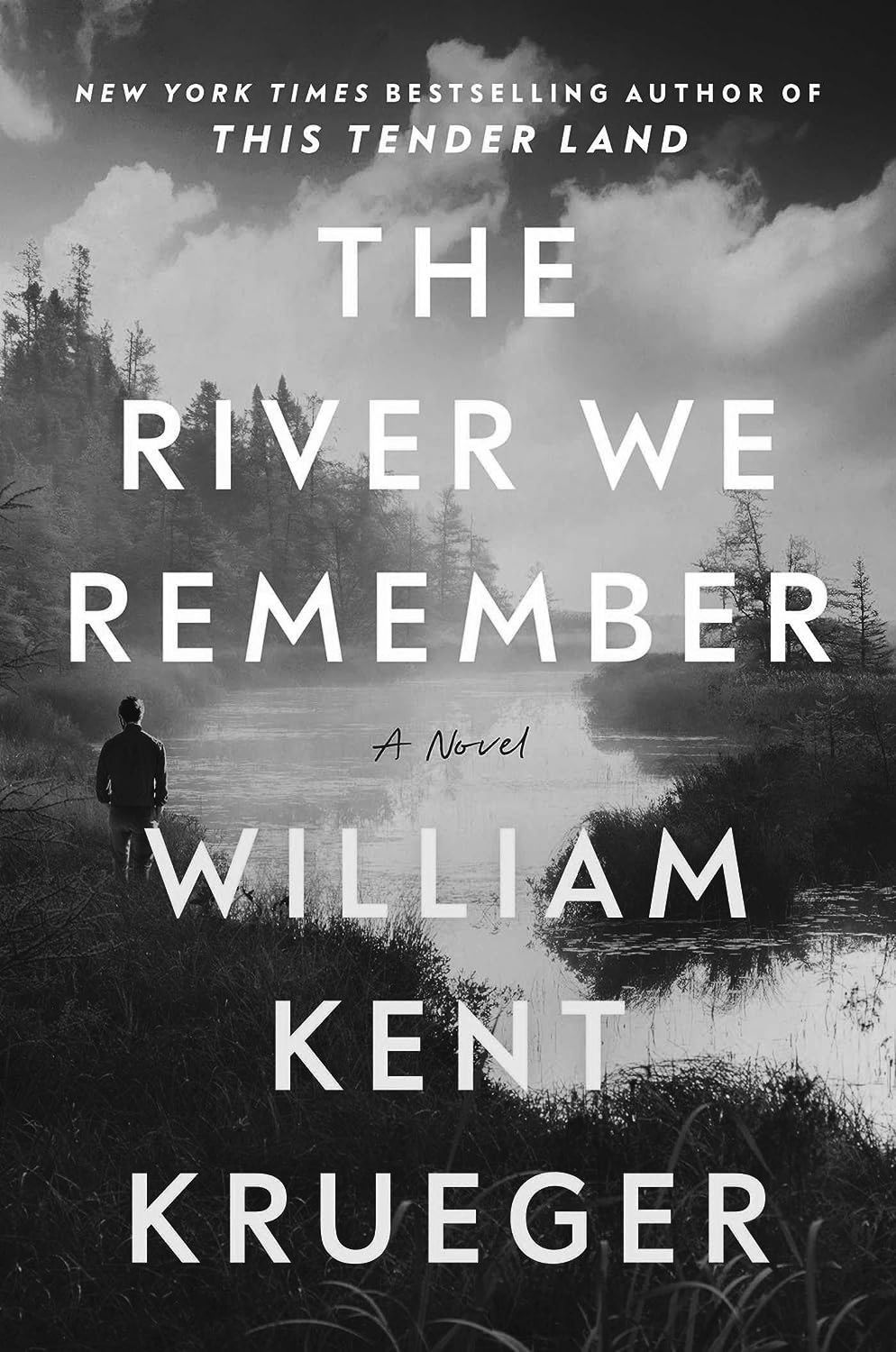 ---
Kalan Bavinck is the owner of The Book Store at 801 College Ave in Appleton. When she is not busy doing the boss things, selling all the books, painting murals of books or playing Tetris with bookshelves, she can be caught reading a wide and weird variety of books before she passes out at a reasonable hour.