Film is the Language of the Future
by Macy Berendsen
Film student Jordyn Jacobson on what it's like to be a film student, filming in France and creating art with peers.
In the small French town of Lacoste, The Savannah College of Art and Design film student Jordyn Jacobson and her peers walked through the French countryside with film equipment piled on their backs.
"It was actually like the best decision I've ever made in my life. It was at a point where I was like, did I make the right decision of choosing this as my major? Being thrown into a new environment and somewhere that you're really vulnerable allowed me to toughen up and really get through it. I've learned so much about myself and I learned that I could do it and this is what I want to do."
Jordyn and her friends completed the short experimental film Where the Roses Bloom, which went on to win three awards at the Golden Lemur Film Festival.
Being a film student at SCAD is different from being an East Coast or West Coast film student. Georgia is a no-tax state for filming, unlike other popular cities.
"Atlanta is actually becoming one of the biggest film hubs, which is really interesting. I didn't know that until I toured SCAD because I too, was like, what's going on?"
Before deciding on film, Jordyn used her passion of photography and writing to birth her passion of film and visual arts. Podcasting, TV shows, movies, internet content and more are all in Jordyn's future—maybe even a master's in film criticism too.
Now, Jordyn is finishing her film degree this year. Film is unlike any other major in college—it's a collaborative, unique process of schooling that requires passion and dedication to finish the degree, more so than homework marks and test scores.
"Classes are a collaborative base and we're shooting ideas off of one another. It's really interesting because your weekends are spent on student film sets. You're not paid but you're doing it to get experience. I think that's really interesting that we're putting all this time into learning and getting better at it. That's what artists do. They're putting all this effort in despite not necessarily getting anything in return."
Making a film is no light task, even on a smaller scale. As Jordyn explained, it's the crew, the cast, the production team, the designers and more that go into the creation of a film. It's doing your own work, while also staying out of the way of other's work. Jordyn's expertises lies in directing. During an academic year, Jordyn is working on multiple films, one to two of which are usually her own.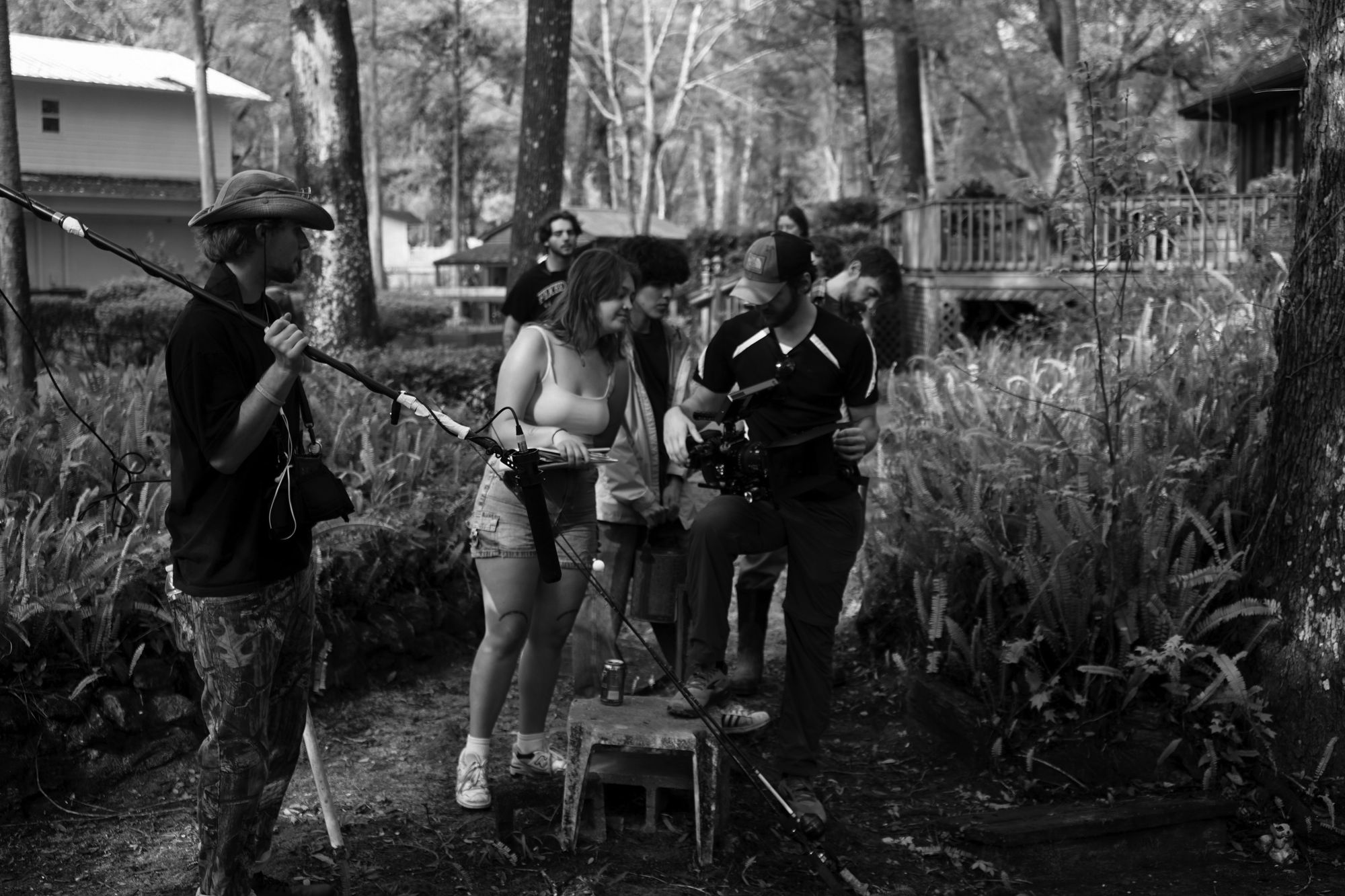 After filming comes the post-production editing process and deciding what to do with the final product. Jordyn submitted Where the Roses Bloom to the Golden Lemur Film Festival and won three awards including Best No Dialogue Film, Best Symbolic Film and Best Experimental Film (Honorable Mention).
"I want to be known for my work."
Jordyn's award winning short film was experimental, rather than a narrative style.
"I took experimental filmmaking in France. That was the class where I was like—I did make the right choice. This is what I want to do. I really just like to rely on the human centric experiences, and how can I represent those in an avant garde or an unconventional way, or a way that I haven't seen portrayed before."
Her thesis film is titled "7" (@7film2023 on Instagram)—an experimental film based on the seven feminine archetypes, which are embodied through dance to honor the nuances within femininity.
Before moving to Georgia and starting her film studies at SCAD, Jordyn grew up in Appleton, Wisconsin.
"I think with my creativity, I need to let it sit and allow myself to process all that I'm feeling or thinking about and I think that does come from Wisconsin or the Midwest. I think that there are times when you know, in the winter, there's lulls, you're just like sitting inside and then like the slow season changes. I don't know if that makes sense, but it's what I feel."
Jordyn would love to film in Wisconsin in the future. She mentioned a recent experience watching Bones and All, which was filmed in Ohio, and how the setting of that film made her emotional.
"I literally started crying when I watched that movie because it's just like it reminded me so much of home. I think that it can be so special for people who grew up in that area to see a story with their home."
Film has been a form of expression media for decades and encourages people to view the world in a way that entrances us and makes us believe in the impossible. The language of film is a
cohesive blend of an array of different crafts that explores the deep crevices of society that has never been explored.
Jordyn's work is a testimony to what film can be and how the future of film will look with this generation of filmmakers.
"I think it's interesting how film is moments, but crafted. There's these experiences, but there's so much thought and detail that went into the preparation for it. I really love that."
More of Jordyn's work can be found on her website jordynmjacobson.com. You can also find her on Instagram @jordynmjacobson.
Macy Berendsen is a writer living in St. Paul, Minnesota, but is originally from Appleton, Wisconsin. Macy graduated from the University of St. Thomas with a degree in journalism and English. More of her work can be found on macyberendsen.com.